Homepage
The Pedagogical Support Office (BAPS) & Help to Succeed
The Pedagogical Support Office (BAPS)
The Pedagogical Support Office (BAPS) of the Solvay Brussels School aims at providing support to you (academic and scientific community) in your teaching mission through training, individual or collective support, conferences, tools, ... all tailored to your needs and at the right time.

Our pedagogical advisor, Mathilde ELLYTON, can offer you a variety of helpful services:
Pedagogical guidance for individual or collective projects.
Pedagogical training for new teachers during their first year of commitment.
Help with the design and preparation of courses, online or offline: definition of objectives, facilitation, assessment, etc.
Classroom observation for the purpose of improving the delivery of instruction.
Pedagogical activities: workshops, seminars, conferences, training, tools, exchange of good practices.
Promotion, support and enhancement of active teaching initiatives.
Or any other need you may have...

Help to Succeed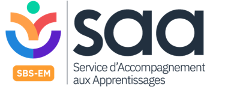 Beginning University studies represents a major change in terms of independent workload management and learning. In order to adjust students need to develop a set of new skills, i.e. to take notes, to develop personal and content-adapted course material, to comprehend the requirements linked to the course content, to understand and master the subjects, to organise and manage one's time and learning process, to self-regulate,...
The Solvay Brussels School of Economics and Management has set up various schemes to support its students throughout their studies. For this purpose, the Faculty's Learning Support Service enables you to identify the different types of support that are organised, free of charge, according to your needs and offers you a series of tools and activities at key moments during the academic year.
You can find all information, tools, sessions and support
on the UV space of the SBSEM's Learning Support Service
. The Learning Support Service also
has a Facebook page
where announcements, news and various tips are posted.
If you have any questions, please
do not hesitate to contact Eva Collignon or Manon Haerden
, the Learning Support Coordinator, by e-mail or via the Teams application.
Study support for courses

For difficulties encountered in a specific subject or to assess one's understanding of the subject, different activities are proposed by professors: guidances, question-and-answer sessions, mock exams or self-assessment tests,...

Methodological workshops

At key moments during the academic year, the Learning Support Coordinator organises group sessions on different topics: adapting your note-taking to the course content and material, developing learning strategies, managing your time and drawing up a study plan, preparing for exams, reviewing the quadrimester, etc.

Individual interviews

During the academic year, students have the opportunity to make individual appointments with the learning advisor in order to discuss their difficulties or to assess their working method, time management and study schedule, etc...

Solvay Tutoring

Students can benefit from individual tutoring sessions by students who are more advanced in their studies, to understand and rework certain subject areas.
The Solvay Tutoring is organised by the BE Solvay (Student's Office) in collaboration with the Solvay Brussels School of Economics and Management.

Languages

Language skills are an important part of your studies at the SBSEM. Do you have difficulties or shortcomings in French or Dutch? Language support courses are organised by ULB langues in collaboration with the language school F9, languages in Brussels. Students who are regularly registered at ULB can benefit from them free of charge throughout their studies by registering via the Virtual University.
My tailored first year
The aim of the "My tailored first year" project is to offer students a non-binding diagnostic test at the start of the academic year. This test will provide students with information on their level of knowledge and skills and help them identify their difficulties. Following this test, students will be offered a series of things:
Individual support from a guidance counsellor
Support from an academic adviser to develop a tailor-made curriculum. A curriculum reduction allow for reinforcement activities
Various supports: subject-related, methodological or linguistic (French reinforcement sessions)
Students will be able to choose which support they receive.

For all inquiries, please contact Olivier Lambrette, Academic Advisor, by email (olivier.lambrette@ulb.be) or on Teams.

For questions related to your career choice, please contact InfOR-Etudes by email.
Updated on August 31, 2023