Homepage
Studies at the Solvay Brussels School
An education that aims excellence!
Being at "Solvay", it is studying in an institution with an international reputation, founded more than 100 years ago by Ernest Solvay. The School offers high-quality multidisciplinary studies to more than 4200 students from bachelor, master, specialised master and PhD programme.

Start with a bachelor degree !
The Solvay Brussels School offers two bachelor programmes. The first in Business Engineering, and the second in Economics. Our bachelor programme is in three years of 60 credits (a total of 180 credits/ECTS).
Once the bachelor degree is done, you can decide which master programme you would like to undertake!

Specialise yourself with our master programmes
Once you obtained your bachelor degree, you are ready to specialise yourself with your master programme. The School offers five different masters. The degree has to be done in two years of 60 credits (120 ECTS).
Pursuing your cycle at SBS-EM :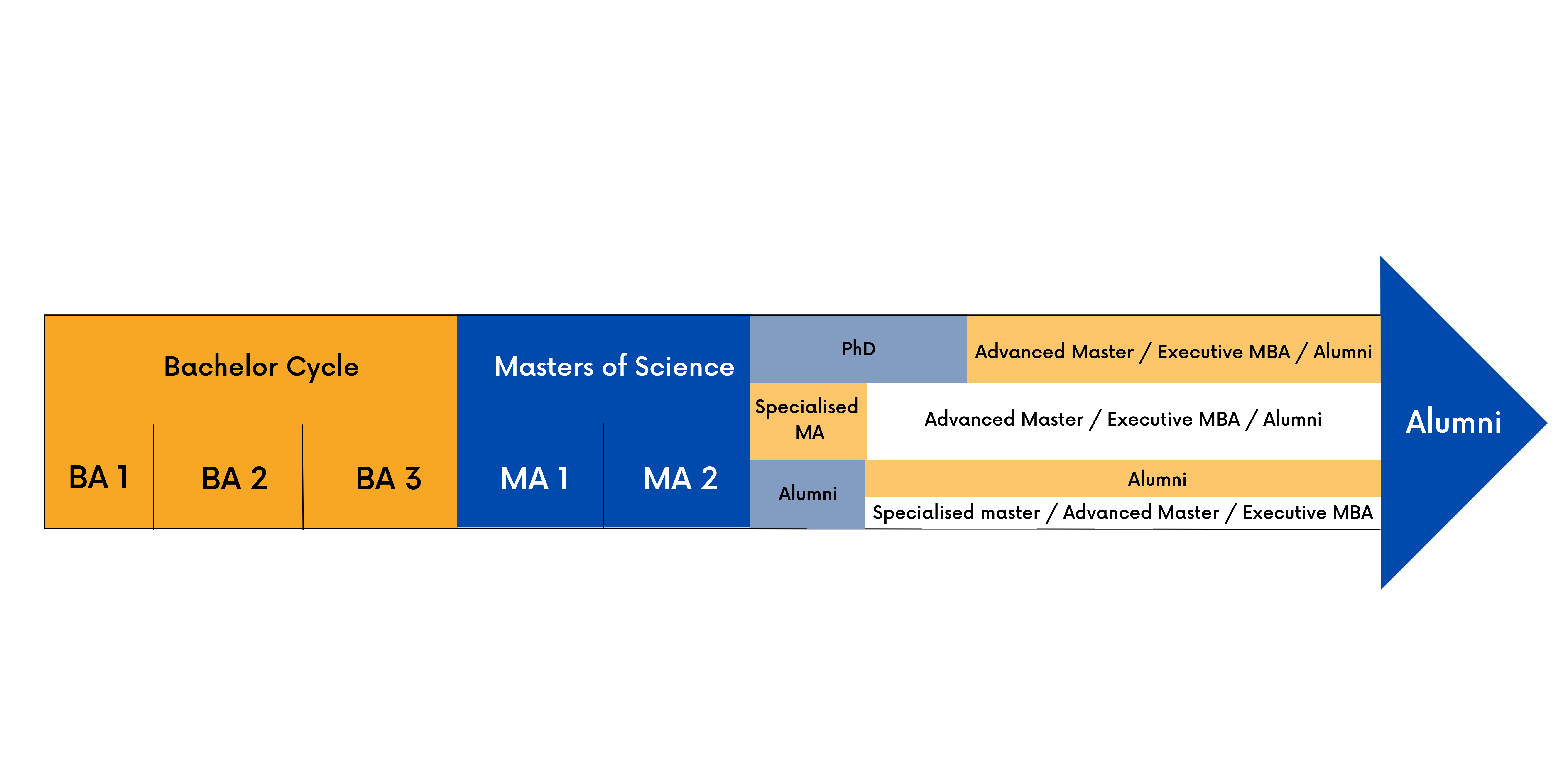 Contact
For questions about our bachelor programmes and admissions, contact us by email (
bacheliers.solvay@ulb.be
) or by phone +32 (02) 650.48.53
For questions about our master programmes and admissions, contact us by email (
masters.solvay@ulb.be
) or by phone +32 (02) 650.48.53

Read and/or download our brochure